These days the great tennis star Li Na seems busier than ever post retirement.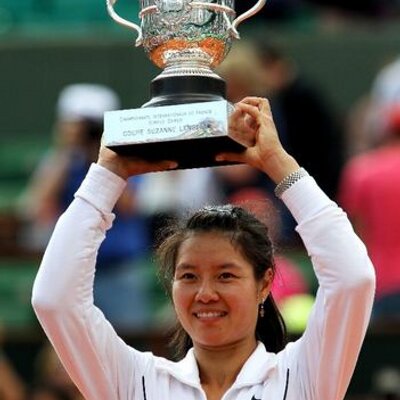 If you think, she is busy in looking after her daughter Alisa and son Sapajou, who were born in the year 2015 and 2016, and then it is not like that. The two-time Grand Slam champion of China is busy in planning to build a tennis academy under her name. She is also in the process of co-producing a biopic of her career along with renowned director of Hong Kong Peter Chang. Meanwhile, she is also carrying out her ambassadorial responsibility and duties, and at the same time fulfilling the commitments she has made to her sponsors.
Players love for her game brought her fame and fortune on The Road to Wimbledon junior event, which held on Tuesday at Beijing International Tennis Center. Here she traded lobs with children and made public her insights about life as a touring professional.
At present the Chinese tennis player is busy in trying to produce a player that can follow her, who remains only Grand Slam singles champion of Asia following her victories at the French Open 2011 and Australian Open in the year 2014. Li, retired in the year 2014, warned people associated with the game that increasing the investment in the game is not the guarantee of success.
"Nowadays, young players are developing in a much better environment in comparison to the environment that we used to have during our time. They are getting enough support, but I am, but concerned that this will make them relish each of the opportunities lesser than we did in our time. "When things start coming so easily, people tend to take things for granted and start neglecting that they still have to perform better."
"Professional tennis requires more inner drive, as well as technical and physical